Mula, Lillabo & die Gosik


Two weeks through Europe by thumb. Why?
---
Why should a lift take us along?
---
Our best Autostop-experience so far
---
Our goal for the race
---
For a Donation we would...
---
Sarah (36)
Lucas (109)
Mario (34)

Current Race Rank: 49
Current Route Rank: 10
Hipster-1, Panama-Connection, die Radlosen - bessere Teamnamen wollten uns einfach nicht eingefallen.

Deswegen haben wir unsere waaaahnsinnig kreativen Freunde abstimmen lassen. Deswegen heißen wir, Mario (25), Lucas (22) und Sarah (27) jetzt so: MULA, LILLABO & DIE GOSIK.

Und warum erzählen wir Euch das?

Na, weil sich Marcel (jener welcher sich noch auf einer anderen Route mit seinem Team einnisten wird) als Namensgeber unseres Teams nun eine zur Belustigung aller anderen Teams beitragenden Aktion von uns auf dem Weg des Tramprennens wünschen kann.

Und warum ist das interessant?

Na, weil Marcel und Sarah wiederum 2010 ein Team beim Tramprennen -ebenfalls nach Rumänien- waren.

Bis heute scheiden sich übrigens die Geister darüber, wer damals wem ein Klotz am Bein war. Aber wir schweifen ab...

Raus die Daumen, fertig, - los!

Sonnige Grüße, die Familie AEKI
Ticker messages
No messages sent yet...
Team Owner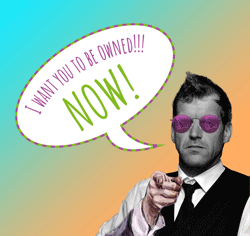 No Owner yet.
You can be a Owner after the donation process has been started!
Team Sponsors
You can be a Sponsor after the donation process has been started!