Generation Victory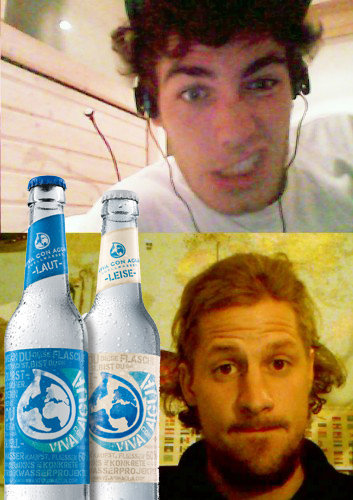 Two weeks through Europe by thumb. Why?
---
Why should a lift take us along?
---
Our best Autostop-experience so far
---
Our goal for the race
---
For a Donation we would...
---
Malte (34)
Hoerle (47)

Current Race Rank: 12
Current Route Rank: 4
Wenn ich dann meine Sachen auflege, und es dann "Bamm Bamm" aus den Boxen macht, ist das für mich Lebenselixier. (HP Baxxter, Scooter)

Danke, HP, du hast ja so Recht! Was gibt es Geileres als mit Scooter und 200 Puls am Straßenrand zu stehen und den Wind of Change zu atmen?

- Werbung -

Vorab: Wir sind keine St.Pauli Fans (trotz unseres Owners), aber wir trinken Viva con Agua Quellwasser! Danke an Benny und Co, die 25% auf unserem Profilfoto sind gut investierte Marketingausgaben! An alle anderen: Kauft das Wasser - denn Freiware baut keine Brunnen!

- Werbung Ende -

Weiter im Text:

Schwachstellen sind bei uns quasi nicht von der Hand zu weisen. Trotz vieler Handicaps (Vokuhila, westerwäldischer Schprachfehler, Frage-Gegenfrage-Monologe) stärkt uns doch eins: Ein Jahr zusammen im Irrenhaus WG Eckernförder 11. Zusammen mussten wir gegen Kistes Bibelflachmänner und eingelegte Schlangen kämpfen oder auch die 4-wöchige Besetzung unseres Klos wegen einer öffentlich mit Plakaten und Flyern ausgeschriebenen Kunstauktion unserer Mitbewohnerin Lilly mittragen. Der Geruch nach ungewaschenen Neoprenanzügen im Flur schweißt zusammen. Diese harte Schule hat uns zu dem gemacht, was wir heute sind: die Generation Victory.

Wir haben richtig fett Bock, 2 Wochen für sauberes Trinkwasser loszueiern und nebenbei noch zu gewinnen. Den Titel widmen wir jetzt schonmal Lilly - und Zelda! :)


Ticker messages
No messages sent yet...
Team Owner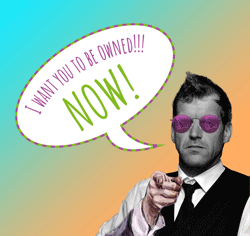 No Owner yet.
You can be a Owner after the donation process has been started!
Team Sponsors
You can be a Sponsor after the donation process has been started!