LindenTau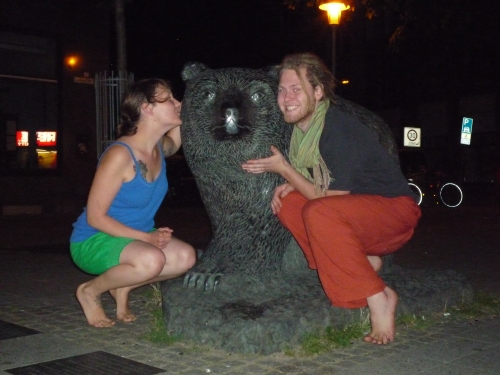 Two weeks through Europe by thumb. Why?
---
Why should a lift take us along?
---
Our best Autostop-experience so far
---
Our goal for the race
---
For a Donation we would...
---
Kirsten (38)
Ulla (32)

Current Race Rank: 29
Current Route Rank: 4
Moin Mittramprennenteilnehmerinnen, Mittramprennenteilnehmer, und Sponsoren,

wir sind Kirsten (links im Bild) und Ulla (rechts) vom schwarzen Bären (mitte) in Linden, angeblich Stadtteil von Hannover. Und wenn doch, dann aber der Allerschönste.

Wir machen uns gemeinsam mit Euch auf den Weg. Ob Ihr auf den Autobahnen der Ukraine, den Sandstraßen Rumäniens, oder nur mit dem Finger auf dem Globus dabei seid, wir nehmen Euch mit. (Nein ich führe hier gerade nicht PUR "Abenteuerland" an)

Von Linden gehts nach Laibtzsch und denn immer vorne weg bis zum Surduc. Wir wünschen uns allen eine spannende und aufregende Reise mit vielen Erlebnissen die es von Deutschland bis Rumänien und zurück tragen wird.

Ein lautes "TRAMP FORT" an Alle.

An alle die aufgrund unseres FLYERs nun hier sind:

Vielen, vielen Dank für Ihr und Euer Interesse an Tramprennen, Viva con Agua und Co. Wir hoffen Ihr habt hier noch einmal alle Infos die Ihr braucht einsehen können, und vieleicht habt Ihr euch sogar schon zum Sponsorendasein durchgerungen.

Vielen Dank und heiteres Mitverfolgen!
Ticker messages
No messages sent yet...
Team Owner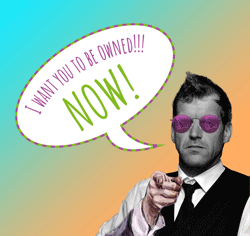 No Owner yet.
You can be a Owner after the donation process has been started!
Team Sponsors
You can be a Sponsor after the donation process has been started!