Trampssilvaniens


Two weeks through Europe by thumb. Why?
---
Why should a lift take us along?
---
Our best Autostop-experience so far
---
Our goal for the race
---
For a Donation we would...
---
Jan-Henrik (107)
Tamika (29)

Current Race Rank: 33
Current Route Rank: 6
Eliza- a 21 year old blonde haired German girl living in the amazing Chemnitz, an artist, a creator, a crazy crazy woman with a love for travel, Tom Waits and her pet fish.

Tamika- hailing from sunny sunny Fremantle in Western Australia on an unplanded shoestring trip around the vast expanse of Europe. She´s got a funny accent, one pair of shoes and likes to steal elizas pet fish.

The two met in Australia where Eliza was on the street hitchhicking for a bed, Tamika willingly offered. So whatch out this dynamic duo is really good at getting places.

Then throw in a MAN!! into this mix.

Jan- a male German, the intelligent one of the group, the brains behind the operation, a geographer, a juggler, an adventurer found online to compleate the wonder team of amzing.

With the final touch to the team (an unknow male), it could be good, it could be bad, they may hate each other, they may love each other, tears could be shed but the only way to find out is to start thumbing to Romania. A true journey will be had and eternal glory granted when they win. These guys are not afraid to steal horses, ponies and flying monkeys, everyone else can have the donkeys there too slow for this flash team.

So now with the three dreamers above you´ve got yourselfs a hell of a team that all the rest will fear, people with drive from miles around to pick them up, with there perfectly sized, elegent hitching thumbs and witty signs, they will be a real player, on the road for the win!!


Ticker messages
No messages sent yet...
Team Owner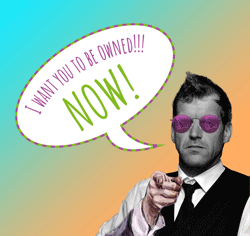 No Owner yet.
You can be a Owner after the donation process has been started!
Team Sponsors
You can be a Sponsor after the donation process has been started!