Get your engines roaring! Here are the two last routes of Tramprennen 2013: Donkey Kong and Yoshi. Get ready to select driver!

[split class="island"]
Route Donkey Kong (Flensburg)
Start: Flensburg, D
Fact: Flensburg is famous for the company Beate Uhse, Handball and the "Kraftfahrtbundesamt" in Germany
1st Stage: Göttingen, D
Fact: Students, student parties, university….
2nd Stage: Usti nad Labem, CZ
Fact: in late 90s a 150m long wall was build to keep safe respectable citizens from Gypsies living across the street. It lasted only 6 weeks before being destroyed!
3rd Stage: Česká Skalice, CZ
Fact: there is barrier lake close to the small and old town
4th Stage: Poznan, PL
Fact: famous football club, the supporters are doing the craziest pyro-shows (video)
5th Stage: Ciechanów, PL
Fact: The grad numbered approximately 3,000 armed men..
[/split][split class="island last"]
Route Yoshi (Breda)
Start: Breda, NL
Fact: "day of red-haired" celebrated annualy
1st Stage: Bleiwäsche, D
Fact: Situated in the middle of Germany, it won't get any more proper german
2nd Stage: Greifswald, D
Fact: The bigger (by far) one of the two nuclear power plants of the GDR was located very close to Greifswald, in Lubmin ("Kombinat Kernkraftwerke Greifswald"). It was closed in 1990 even before reunification. Since then it's being decommissioned.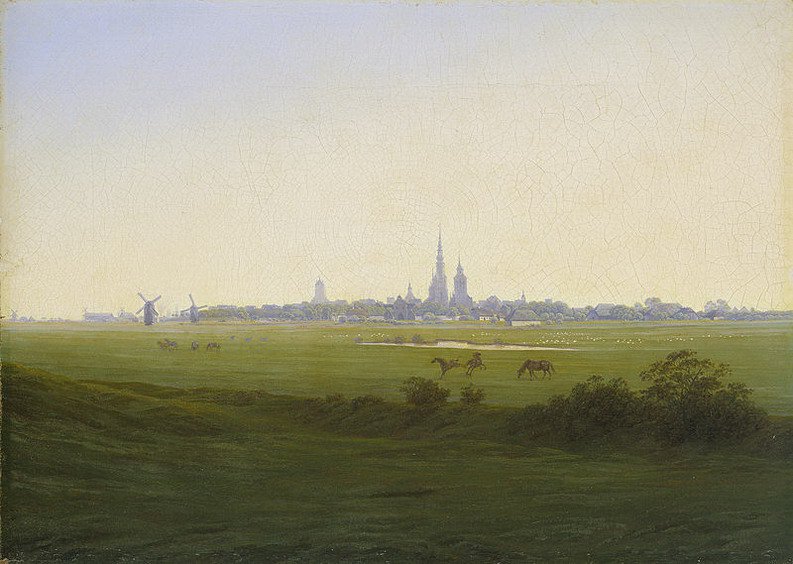 Photo: Caspar David Friedrich (* 1774 in Greifswald)
3rd Stage: Szczecin, PL
Fact: There should be the last bridge over the Oder before it's mouth
4th Stage: Kołobrzeg, PL
Fact: a basketball team from Kołobrzeg (Kotwica Kołobrzeg) plays in the highest league of Poland
5th Stage: Hel, PL
Fact: located at the end of a 34 km long and quite narrow peninsula with the same name, the only road leading there can turn in summer into a 34 km long traffic jam :)
[/split]