Hemden der Nacht 2.0 -reloaded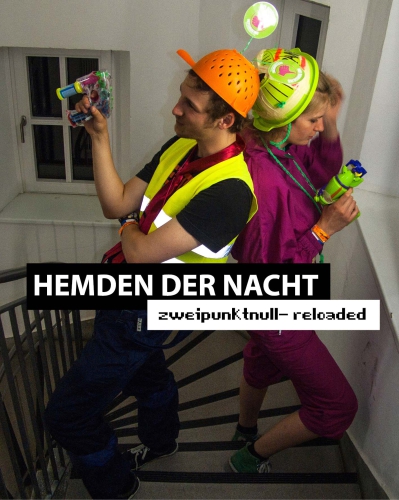 Two weeks through Europe by thumb. Why?
---
Why should a lift take us along?
---
Our best Autostop-experience so far
---
Our goal for the race
---
For a Donation we would...
---
Merle (31)
Peter (31)

Current Race Rank: 4
Current Route Rank: 1
Was bisher geschah: Merle und Peter machten sich auf den Weg zu einem kleinen See in Rumänien und schafften es nach einer zweiwöchigen Tour nur mit der Kraft des Daumens und ihres charmanten Auftretens dort anzukommen. Doch jetzt, ein knappes Jahr später, ruft die Straße erneut. Das große Tramprennen verwandelt die beiden Knalltüten in hitchhikende Rennmaschinen, die ihre Daumen nicht mal mehr heben müssen, um mitgenommen zu werden. Auf ihrer Reise werden die beiden Rätsel lösen, Fabelwesen treffen, neue Freunde finden, Geister der Vergangenheit rufen, Lassos schwingen, Drachen fliegen, das Ende des Regenbogens finden, Schneeflocken zählen, jemanden im Regen stehen lassen, Gummitiere aufpusten und die Frage zu 42 suchen. Doch das Beste an der Geschichte ist, dass ihr Sponsor werden könnt. Für eine gute Geschichte und einen guten Zweck. Also schlaltet wieder ein, wenn es wieder heißt "Merle und Peter retten die Welt vor dem ganz schrecklich Bösen". Und vergesst nicht die drei goldenen Regeln: 1. Keine Panik 2. Hab immer ein Handtuch dabei 3. Man kann nicht immer Vorne im Müllauto sitzen.

Visit us on Facebook:

www.facebook.com/hemden.dernacht
Ticker messages
No messages sent yet...
Team Owner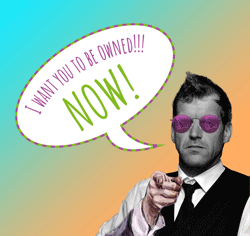 No Owner yet.
You can be a Owner after the donation process has been started!
Team Sponsors
You can be a Sponsor after the donation process has been started!