Triokulele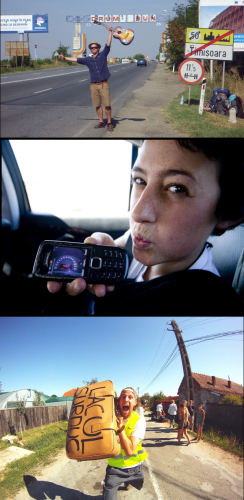 Two weeks through Europe by thumb. Why?
---
Why should a lift take us along?
---
Our best Autostop-experience so far
---
Our goal for the race
---
For a Donation we would...
---
Malte (34)
Toffer (32)
Clara (31)

Current Race Rank: 7
Current Route Rank: 1
Nachdem wir die letzten Jahre mit der Suche nach dem Sinn und weiteren Farben im Regenbogen verschwendet haben, konzentrieren wir uns ab sofort wieder auf das Wesentliche: den Gesamtsieg 2013.

Schluss mit Hippiekacke. Es wird Zeit, dass dieser ganze Zirkus aufhört und einen neuen Direktor kriegt. Der Rest kann gerne mit Kreide bunte Seifenblasen auf die Straße malen oder seine Tramper-Inkompetenz mit Radler am Wegesrand kompensieren, yöööah Bordöö! Wir haben dafür keine Zeit. Wer mit seiner Seifenblasenmaschine immer noch die Achten schwingt, dreht sich trotzdem noch im Kreis. Glaub mir ma.

Seit 2008 gibt es das Tramprennen nun. Noch nie haben wir gewonnen. Einmal knapp vorbeigeschlittert (Clara auf Platz 2, 2010), ansonsten haben wir nie etwas gerissen (Topher und Malte, trotz insgesamt 8 Teilnahmen). Aber wir haben dazugelernt. Das Tramprennen ist wie der DFB-Pokal - mit seinen ganz eigenen Regeln und Mechanismen. Wir kennen diese Mechanismen mittlerweile in und auswendig. Es geht nicht um Taktik und Strategie, rosa Hemden, Seifenblasenmaschinen, blonde Haare oder große Töne vor Rennbeginn.

Das einzige was zählt, ist die Realness. Packt gern euren ganzen Spielkram ein und haltet Ausschau nach Wolke 7. Wir machen derweil unsere Kilometer Richtung Tramprennen Sieg 2013.
Ticker messages
No messages sent yet...
Team Owner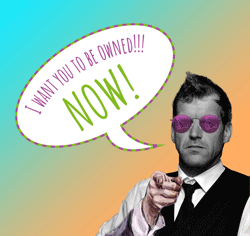 No Owner yet.
You can be a Owner after the donation process has been started!
Team Sponsors
You can be a Sponsor after the donation process has been started!