Teutonisch-transsilvanische Trampteufel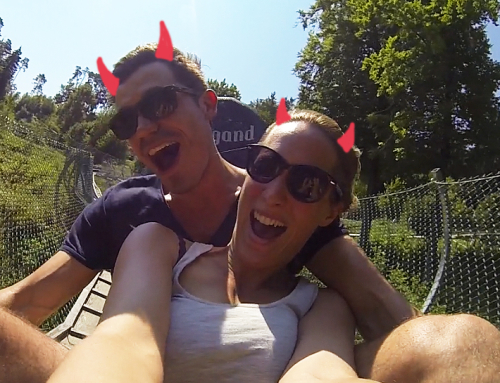 Two weeks through Europe by thumb. Why?
---
Why should a lift take us along?
---
Our best Autostop-experience so far
---
Our goal for the race
---
For a Donation we would...
---
Walter (35)
Laura (34)

Current Race Rank: 8
Current Route Rank: 2
Aus dem Lexikon der erklärungsbedürftigen Wunder, Daseinsformen und Phänomene:

Trampteufel, der:

Der natürliche Lebensraum des teutonisch-transsilvanischen Trampteufels ist die Autobahnraststätte. Von Zapfsäule und Parkplatz aus wählt er potentielle Opfer für die ungewöhnliche Fortbewegungsart aus, für die er bekannt ist. Mit Hilfe seines ausgestreckten Daumens infiltriert er parasitär vorbeifahrende Autos, wodurch er sich mit wahnsinniger Geschwindigkeit seinem Ziel nähert. Einmal im Auto angelangt überträgt er durch seine eloquente und überzeugende Art das VcA Virus auf den ahnungslosen Fahrer, was in diesem eine gesteigerte Spendenbereitschaft* für soziale Projekte hervorruft.

Zwei besonders eindruckvolle Exemplare dieser Gattung, der für seine Logorrhoe bekannte Walter M. Oers und die Prof. Dr. Nachtigaller, erschließen neurdings auch neue Lebensräume in Zentraleuropa.

Bitte durchfahren Sie diese Gebiete großräumig!

*Sollten sich bei Ihnen bereits beim Lesen diese Symptome bemerkbar machen, drücken Sie bitte umgehend auf den "Support your Team" Button!


Ticker messages
No messages sent yet...
Team Owner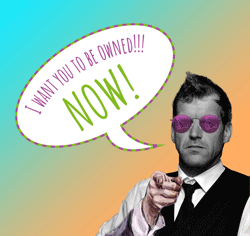 No Owner yet.
You can be a Owner after the donation process has been started!
Team Sponsors
You can be a Sponsor after the donation process has been started!