Ten out of ten for style, but minus several million for good thinking, huh?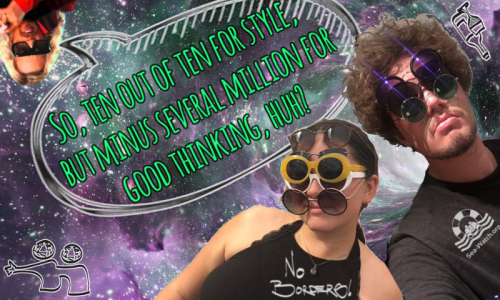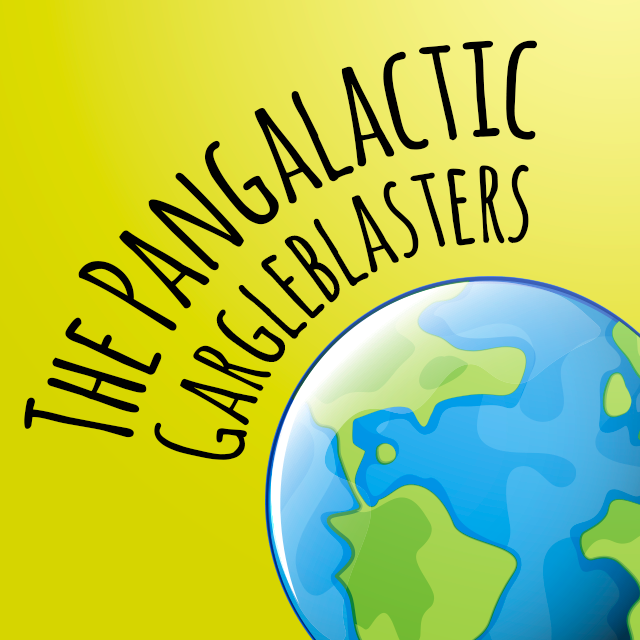 How far would you go to win a stage?
To the other side of the universe and back - which might leave us ending up on the last place, but hey, we'll stick to our sunglasses anyway (which according to old-school-hitchhikers is the worst idea ever!) and we're in for the fun!
What shouldn't be missing in your hitchhiking-backpack?
S U N G L A S S E S. Additionally: A Towel ("A towel, [The Hitchhiker's Guide to the Galaxy] says, is about the most massively useful thing an interstellar hitchhiker can have. Partly it has great practical value. You can wrap it around you for warmth as you bound across the cold moons of Jaglan Beta; you can lie on it on the brilliant marble-sanded beaches of Santraginus V, inhaling the heady sea vapors; you can sleep under it beneath the stars which shine so redly on the desert world of Kakrafoon; use it to sail a miniraft down the slow heavy River Moth; wet it for use in hand-to-hand-combat; wrap it round your head to ward off noxious fumes or avoid the gaze of the Ravenous Bugblatter Beast of Traal (such a mind-boggingly stupid animal, it assumes that if you can't see it, it can't see you); you can wave your towel in emergencies as a distress signal, and of course dry yourself off with it if it still seems to be clean enough.") and a considerable amount of fresh beers!
Your Grandma's opinion:
In all honesty: We really wish we'd listened to what our grandmothers told us when we were young, but we were too busy to clean our sunglasses. "Why, what did they tell you?" you may ask now. Well, we don't know, we didn't listen.
You are ...
... the Kings and Queens of the Road!
How do you imagine your final arrival to Bontida?
Above all, we'll arrive in style, sunglasses on, some old blues song about the road and the harshness of life on our lips combined with a light smile on our faces - you'll never tell wether it's a sarcastic smile about the madness of this planet or happiness to arrive. Maybe both.
Nico (26)
Hannah (20)

Current Race Rank: 7
Current Route Rank: 3
Two people, four thumbs, a guitar, a collection of the finest sunglasses and one task: Hitchhike all of Tramprennen wearing shades!

Standing in the pouring rain on some bumpy street? Only with sunglasses on.

Night-Hitchhiking to arrive late but gloriously? Only with sunglasses on.

Standing at the pumpa and addressing drivers? Only with sunglasses on.

Any hitchhiking related situation? Only with sunglasses on.

Why? Because style is key - and because we can! Or as Zaphod Beeblebrox would say: "Well, ten out of ten for style, but minus several million for good thinking, huh?"
Ticker messages


Team Owner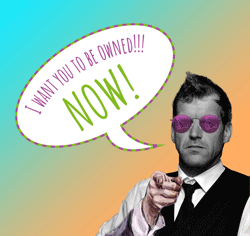 No Owner yet.
Become this team's TeamOwner!
Team Sponsors
Marcel
10€ fór style
Sabine und Peter
Have a good time
Sunglassessupporter
One for you and one for you and one only with sunglasses on
Ten out of ten for to get a better world
have a lot of fun
1 Anonymous Sponsor(s)