Tramp-Swinger 10.000 TURBO DELUXE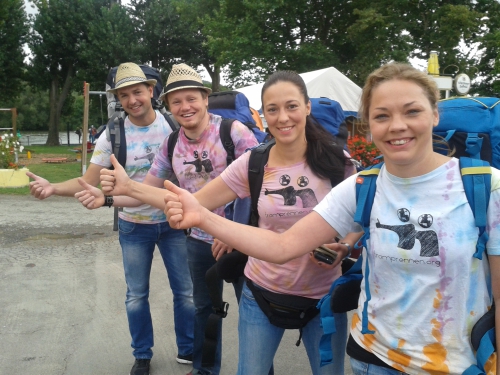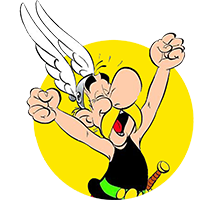 Two weeks through Europe by thumb. Why?
Because we never did it before and it's time to do it 😉
Why should a lift take us along?
why not! It's this "Karma" thing... 😉
Our best Autostop-experience so far
---
Our goal for the race
Fun, Fun, Fun!
For a Donation we would...
---
Jürgen (40)
Julia (41)

Current Race Rank: 24
Current Route Rank: 7
Wir sind 4 seriöse, kleinkarierte Hinterwäldler, die eigentlich nur aus einem Grund am Tramprennen teilnehmen: Für unsere Lebensläufe!!!

Da die guten Praktika-Plätze für diesen Sommer schon vergriffen waren und wir auf keinen Fall 2 wöchige Lücken in unseren Lebensläufen ertragen könnten, haben wir uns kurzerhand dazu entschlossen an diesem interkulturellen Weiterbildungsprogramm teilzunehmen!

Leider sind wir zu viert und deshalb möchten wir das Trampen um eine weitere Komponente erweitern: DAS TRAMP-TEAM-SWINGEN.

(Dies hat ausserdem den Hintergund, das wir uns schon seit den ersten Gehversuchen kennen und wir nicht glauben das es zwei von uns ganze 2 Wochen am Stück zusammen aushalten würden - Im Wechsel klappt das ganze allerdings hervorragend! :D)

In diesem Sinne hoffen wir das unser "Ersatz-Praktikum" uns zu besseren, unseriöseren, aufgeschlosseneren, Lebenslauf-Unabhänigeren Menschen macht! (Wir bitten um rege Hilfe!)
Ticker messages
Team Owner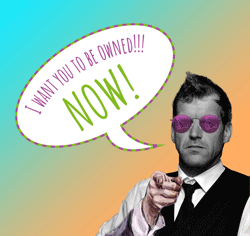 No Owner yet.
You can be a Owner after the donation process has been started!
Team Sponsors
You can be a Sponsor after the donation process has been started!