Tramphaufen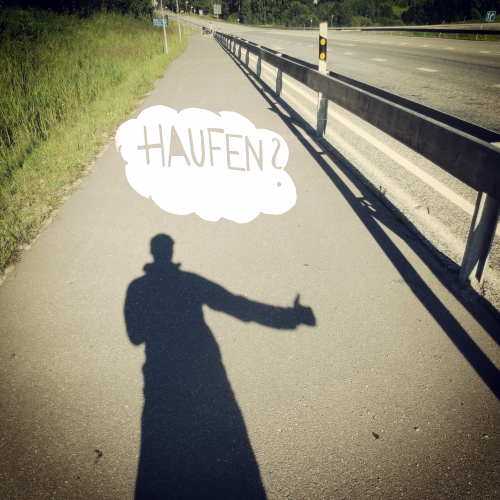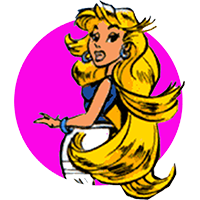 Two weeks through Europe by thumb. Why?
its the best way to get a free mind, meeting interesting people and to explore the countries.

The best things in life are
The people you love
The places you've seen and
The memories you've made along
The way

Why should a lift take us along?
Charmant auf Erfolgstour.
Our best Autostop-experience so far
genug, nehmt euch in Acht!
*worst Team-Name 2010
*bestes 3er Team gesamt 2012
*Routen-Zweiter 2012 *erster Route Toad 2013
*(fast)bestes 3er Team 2013
*Top five 2014
Our goal for the race
Win it! What else???
For a Donation we would...
because WATER CHANGES EVERYTHING!
Imagine a shower without... imagine cooking pasta without..
Check this video: Water changes everything
Michi (36)
Lina (31)

Current Race Rank: 2
Current Route Rank: 1
Bääm ihr Haufen!
Während ihr euch nachts schon die Gedanken über die nächste Etappe macht, schlummern wir einfach und springen im Traum auf einem Einhorn über saftig grüne Wiesen, denn wir kennen unser Handwerk und wir wissen wie wir euch geschickt ausbremsen, stehen lassen und uns schließlich den Sieg holen. Während ihr euch noch an der Straße anhäuft, Schilder bemalt, die Lage und Karte checkt, nicht versteht warum euch euer iPhone nicht direkt ans Ziel beamt und erst mal versucht klarzukommen, wird der einzige Haufen von uns der Staubhaufen sein, den ihr einatmet wenn wir an euch vorbeiziehen.

Rasende Radieserl sind auch nur zur Deko aufm Obazdn...

Wir häufen uns einfach an euch vorbei...
Ticker messages
Team Owner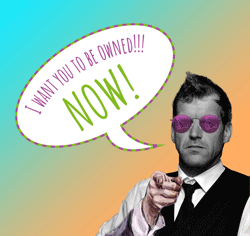 No Owner yet.
You can be a Owner after the donation process has been started!
Team Sponsors
You can be a Sponsor after the donation process has been started!