Goldhaufen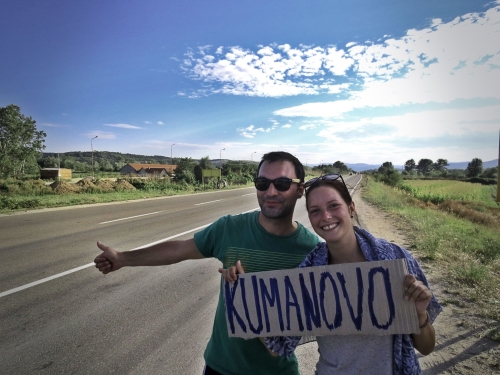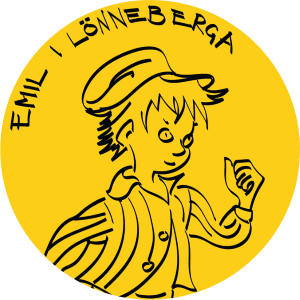 How far would you go to win a stage?
We even would sabotage others
What shouldn't be missing in your hitchhiking-backpack?
less is more
Your Grandma's opinion:
They will go on a nice camping holiday at a lake...hopefully it will not rain!
You are ...
... the Kings and Queens of the Road!
How do you imagine your final arrival in Tsigov Chark?
Hopefully we'll not be the first...it's the perfect spot for skiing we heard!
Michi (36)
Lina- Lou (31)

Current Race Rank: 11
Current Route Rank: 2
Hallo schön dass du auf unser Profil schaust. Wir sind Lina und Michi und trampen dieses Jahr ca. 2000 km von Freising nach Tsigov Chark in Bulgarien.

Daneben und vor allem im Vorfeld wollen wir reichlich Spenden für die Wasserprojekte von Viva con Agua und die Arbeit von ProAsyl sammeln. Und hier kommst du ins Spiel: spende einen Betrag deiner Wahl und hinterlasse uns einen frechen Spruch oder eine Aufgabe auf unserem Teamprofil! Die Spenden gehen natürlich direkt dort hin und nicht an uns :D

Und das Beste: wenn du uns deine Adresse zukommen lässt, schicken wir dir sogar eine original handsignierte, individuelle und einmalige Postkarte von unterwegs, direkt vom Goldhaufen zu!

Chronik:

Tramprennen 2014: Wir, Lina und Michi treten erstmals gemeinsam als Tramphaufen an und es lief einfach gut, Routenbester und Gesamtzweiter

Tramprennen 2015: Kreativpause nach vier erfolgreichen Tramprennen

Tramprennen 2016: Wir setzen klare Ziele: Gold! Wir wollen auf dem Treppchen oben stehen. Daher nur konsequent dass wir nun als Goldhaufen starten! Der Name ist Programm! Wir werden ganz vorne mitfahren! Denn wir haben so einige Gadgets an Bord die alles überhäufen. Uns macht so schnell keiner was vor. Wir setzen Maßstäbe und stellen schon mal das Bier kalt während sich die anderen Teams noch auf der Straße häufen. Wir häufen nicht nur goldene Etappensiege an, sondern wollen auch einen riesigen goldigen Spendenhaufen sammeln, damit die Welt ein bisschen besser und gerechter wird!

folgt uns auf Instagram: #goldhaufen

------------ENGLISH------------

The success story will go on.

Team Tramphaufen of 2014 had a one years creative break and now, there is a heap which heaps up on everything. We hitchhike with a lot of experience in turbo mode, equipped with the newest shit like old smartphones... so anyone will deceive us! We'll get some beers for the other teams following us...

Support our Team with a donation for ProAysl and water projects of Viva con Agua!

follow us on instagram #goldhaufen
Ticker messages


Team Owner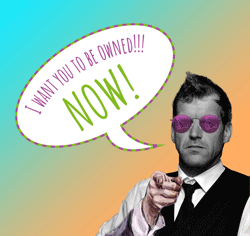 Chris
Nice first evening in Leising with you guys. Keep moving, keep smiling and enjoy the rest of your trip to Tsigov Chark.

\"Life is a journey, not a destination.\"
Team Sponsors
Dani
Michi, der Preis für den seltsamsten Teamnamen geht wie immer an dich! Erzähle bitte deinem nächsten Lift von der Tramplegende Dani Tietz! :) (Dokumentation)
Gero
Michi Holzmann, du kleiner Schlingel - du willst es also nochmal mit mir aufnehmen! Muss dich leider enttäuschen: für mehr als nochmal den zweiten Platz wirds nicht reichen, mein Freund!
Haufen-Waise
Ich hätte gerne ein Foto vom schönsten Haufen, dem ihr unterwegs begegnet!

Viel Spaß & haut rein!
Holga
Take a photo with a sheep!
Mama Biggi
Hey mein Sonnenschein. Weiter so !!! Tausend Küsse schick ich dir.
Muffel
GOldhaufen GO!

Muffel, Piggeldy, Spacken, Schlabberchen und co bündeln ihr positives Gedankengut für euch. hmmm!


Nadine
Los geht\'s, ich will einen Sieg sehen!
Pac
Go, Goldhaufen Go.... Viel Glück, gutes Wetter und vor allem viel Spaß ;-)
Piggeldy
Ich setze bewusst auf den Goldhaufen, sie sind sehr sehr gut und können im Gegensatz zu all den anderen Loser-Teams richtig trampen! Haut rein!
Resi
Romanski
Sieben07
So, und jetzt erst mal Party.
Steffen
Let me see your funky Goldhaufen!
Tramphaufen
Wie 2014, nur erfahrener!
1 Anonymous Sponsor(s)
You can be a Sponsor after the donation process has been started!