Futuretramps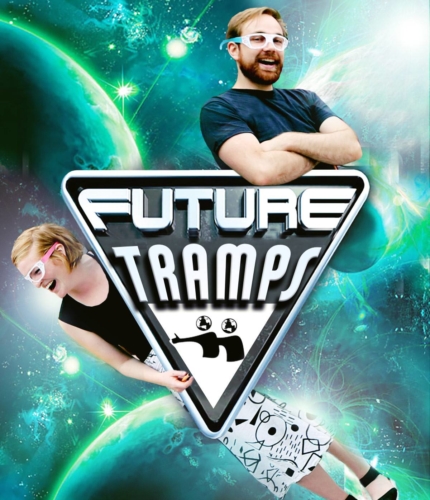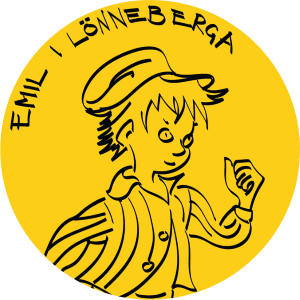 How far would you go to win a stage?
If the price for wining the stage is to be able to sleep in as long as we want the next day, we probably give all we have. Otherwise we give the youngsters a chance for glory!
What shouldn't be missing in your hitchhiking-backpack?
Heike`s crystall Ball, the Ukulele we want to learn to play and Jo`s Backgammon. But without Coffee we dont even leave the house.
Your Grandma's opinion:
Our loved ones think that we are a little bit crazy but they still love us.
You are ...
... bloody beginners
How do you imagine your final arrival in Tsigov Chark?
There is already a big happening! So we are looking forward to be welcomed with a cold drink and the possibility to take our backpacks down.
Johannes (36)
Heike (35)

Current Race Rank: 43
Current Route Rank: 8
--- English Version below ---

Danke an alle Spender*innen! Damit ihr eure Postkarten bekommt brauchen wir noch Adressen und richtige Namen von einigen Spendern. Margit? Wer genau bist du? Wir kennen mehrere Margits :)

Dasselbe bei Annamnese:)

Bei Peter sind wir uns ebenfalls nicht sicher. Schreibt einfach eine kurze Mail an ed.oetsopnull@riamlgits.sennahoJ

Die Futuretramps sind ein Team mit geballten Wissen um die Zukunft (Heike) und die Energie (JO) die wir dann so brauchen. Wir sind uns einig, dass Viva con Aqua und Pro Asyl noch viel, viel mehr Aufmerksamkeit und finanziellen Support verdienen… daher machen wir beim Tramprennen mit!

Deswegen, und um ganz eigennützig eine abenteuerlustig gute Zeit zu haben, trampen wir ab dem 19. August zwei Wochen lang 1600 km von Freising nach Tsigov Chark in Bulgarien!

Als bekennende Utopisten glauben wir daran das wir einen großen Beitrag zum Spendenziel des Tramprennens beitragen können. Helft uns alle dabei, das Ziel zu erreichen damit die beiden gemeinnützigen Organisationen, die sich – für sauberes Trinkwasser weltweit und für Menschenrechte und Schutz von Flüchtlingen in Deutschland und Europa einsetzen, zu unterstützen!

Jeder noch so kleine Spendenbetrag sammelt natürlich zusätzliche Karma-Punkte und ab 15 € erhaltet ihr eine ganz persönliche Postkarte von unterwegs, versprochen!

Wir haben keine Vorstellung, wie es sich anfühlen soll einen "Team-Besitzer" zu besitzen, falls wir es gemeinsam ausprobieren wollen, sehr gerne!

Die gewünschte Spendensumme wird damit in jedem Fall ein Stück mehr Realität.

Alle Neugierigen – die Routen aller Teams könnt ihr ab dem 19. August über den Liveticker www.tramprennen.org/follow-us/ticker verfolgen – und noch mehr Reiseberichte unsererseits gibt es auf Instagram #Futuretramps

Lassen wir den Spaß beginnen!

--- English Version ---

The Team Futuretramps consists of the two convinced utopians Heike and Johannes. There mission is to have a positive impact for the future.

That`s the reason the Futuretramps want to raise 750 € for the projects Viva con Agua and Pro Asyl while having a great time hitchhiking 1600 km from Germany to Bulgaria.

Make us happy and help us to reach our donation goal by becoming a Team-Sponsor. And you can Follow us on our trip on Instagram #Futurtramps.


Ticker messages


Team Owner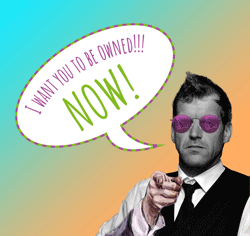 No Owner yet.
You can be a Owner after the donation process has been started!
Team Sponsors
Alex Jagow
Euch viel Spaß!
Andi
AnnaMnese
Möge der Wahnsinn mit Euch sein!

Ihr seid das A-Team!
Annetti
Habt Spaß!
BeateBooster
Viel Spasssss an Dietzi-Düsentrieb und Begleitung!

<3
derpeter
Mit erhobenem Daumen in die Zukunft Goooo Team Future Tramps !!11elf
Donauwelle
Toll, dass ihr das macht.

Viel Spass und gute Erfahrungen und Begegnungen.

Seid Behütet.
Evi
Viel Glück
Frau Steffi
Haha großartig Frau Heike. Viel Spaß und wenn sie zurück sind müssen wir definitiv mal wieder quatschen ????
Heikes kleiner Bruder



Jodo
Mega coole Aktion!!
Kallasch& barprojekt
Das bartram und die Gäste haben gespendet!
Kristina
Der Weg ist das Ziel! – Aber ihr werdet trotzdem gewinnen!!! GO GO GO!
Lis
Rock on!
Margit
Habt eine gute Zeit! :)
namsl
tolle Sache!
St. Bier
<3
Storno
1. Googlet \"urban dictionary + tramp\".

2. Für jede lokale Schnapps Besonderheit nochmal ein Euro drauf! (Mit Beweisfotos versteht sich)
Utilia
Wehe ich krieg jetzt keine Postkarte mehr!! :P

Catch them all Futurtramps!!!! <3
6 Anonymous Sponsor(s)
You can be a Sponsor after the donation process has been started!