Ebbelwoi-Express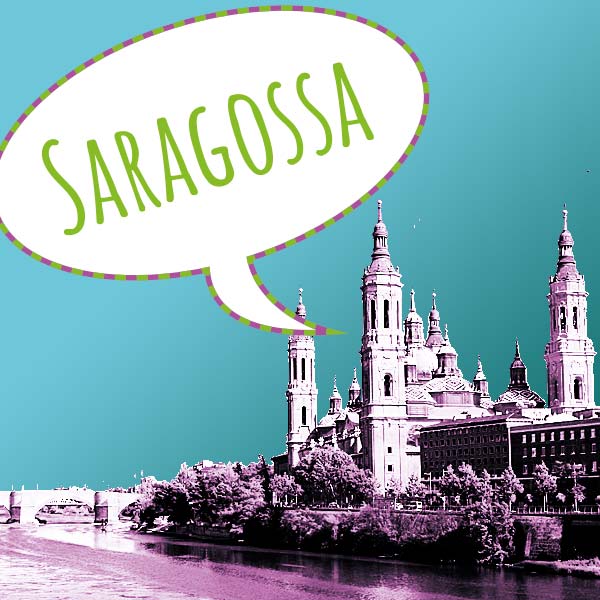 How far would you go to win a stage?
500 miles
What shouldn't be missing in your hitchhiking-backpack?
Kaffee und die Hängematte
Your Grandma's opinion:
Kriegt ihr da auch genug zu essen?
You are ...
... hobby-hitchhikers
How do you imagine your final arrival to Baltieji Lakajai?
In der Hängematte zwischen zwei Lifts
Simon (26)
Irina (26)

Current Race Rank: 31
Current Route Rank: 9
https://www.youtube.com/watch?v=yLsVGwNWOA4
Ticker messages


Team Owner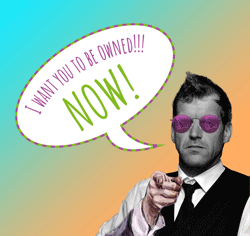 No Owner yet.
You can be a Owner after the donation process has been started!
Team Sponsors
Caro
Lieber Ebbelwoi-Express,

allein mit dem Namen macht ihr die Hessen schon glücklich. Aber ihr trampt auch noch durch halb Europa für einen guten Zweck - spätestens jetzt sind wohl Standing Ovations für euch beide angebracht! Ich wünsche euch eine fulminante, fantastische, fabulöse (fast wie eine Funzel-)Fahrt! Auf dass ihr mit spannenden Geschichten im Gepäck wiederkommt, tolle Menschen trefft und eure Mission erfolgreich meistert (und damit meine ich nicht, als erster ans Ziel zu kommen, sondern dass ihr alle, die ihr so trefft, mit eurem Weltverbesserer-Tatendrang anstecken könnt). Gute Reise :)
echt STARK
Liebe Irina, lieber Simon,

Dieser Gruß kommt von Omi! Sie denkt den ganzen Tag und auch manch schlaflose Stunde an euch und trampt/äh reist in Gedanken mit :-). Sie schickt euch viele liebe Grüße!!!!!
echt STARK
Omi supports you! Viele liebe Grüße und gesund bleiben! Daumen hoch für den Ebbelwoi-Express!
echt STARK
Mit Startkapital und Vorschusslorbeeren?! Auf jeden Fall allzeit gute Mitfahrt und jede Menge Spaß wünscht euch Tantchen Elke
Franzi
Servus Simon und Irina (unbekannter Weise :D)!

Nach der Divise \"Einmal ein Karlsson - immer ein Karlsson\" kommen hier die liebsten Grüße! Habt ganz viel Spass und rockt die Straßen! Top 10 ist drin oder?

Trinkt nen Albatros für mich mit! Grüzi!
Jana
Hey ihr 2! Ich wünsche euch noch ganz ganz viel Spaß im Endspurt und eine gute Rückreise! Ich hoffe, ihr habt noch ein paar mehr Fotos gemacht und freue mich auf die Präsentation und Erzählungen!

Also haut rein, stoßt an, feiert hart!

Schwesterherz
Jöny
Hallo Simon,

da freut sich doch die Frankfurterin, wenn Simon aus der Nachbarkommune unter dem tollen Namen loszieht! Ich wünsche Dir und auch Irina ganz viel Spaß, hoffe ihr trefft nette Leute und kommt gesund und bald an. Eine ganz tolle Sache! Im Übrigen habe ich die Infos über Tantchen Elke, falls du rätselst, wer da schreibt... die Mädelsrunde aus Eberstadt ;)
Karin
Lieber Ebbelwoi-Express,

jetzt rollt das Feld von hinten auf! Wer ein Ziel hat, braucht Vieles nicht. Außer vielleicht ein kaltes Bier in Görlitz...

Liebste Grüße aus Eberstadt!
Karin
Spendenbetrag bissi gerundet, vielleicht legt noch einer nen Fuffi drauf?!

Liebe Iri, lieber Simon, gut gemacht!


Nordisch by Nature
Wir Karlssons müssen doch zusammenhalten. Auch wenn die Spende ganz klein ist.
Tantchen Elke und Jöny
Hallo Ihr zwei,

für den Endspurt gebt noch mal alles!!! Wir waren am Sonntag mit der Draisine im Odenwald unterwegs. Sind im Gegensatz zu euch, nicht wirklich weit gekommen. Für einen Spendenaufruf hätte es sich nicht gelohnt ;))

Noch ganz viel Spaß und kommt gut an!

Liebe Grüße Elke und Jöny
The mama and the papa
Viel Glück und Spaß auf der letzten Meile!
3 Anonymous Sponsor(s)
You can be a Sponsor after the donation process has been started!