Working Title: Flying Flamingos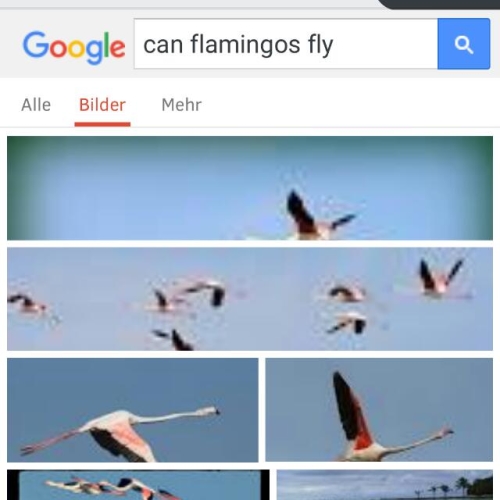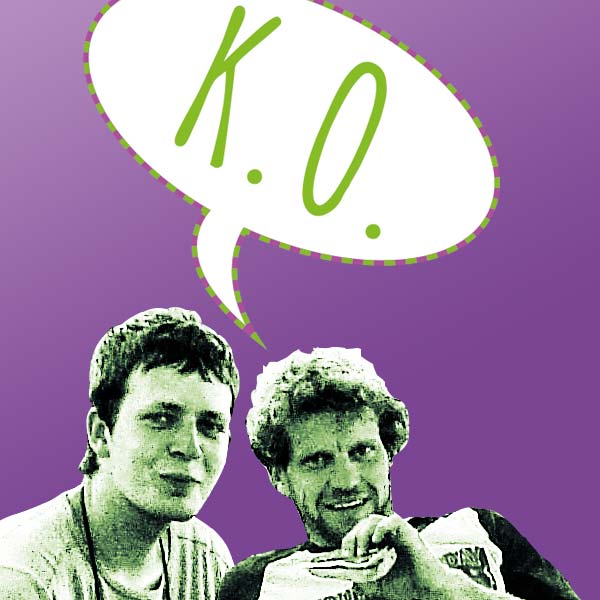 How far would you go to win a stage?
Fachkundig auf einem Bein stehend trampen.
What shouldn't be missing in your hitchhiking-backpack?
Karl, der Ausbildungsflamingo.
Your Grandma's opinion:
"Quatsch, da fragt doch keiner nach!" "..." Echt?! Na dann..." [Hebt langsam den Daumen]
You are ...
... bloody beginners
How do you imagine your final arrival to Baltieji Lakajai?
Fast & Furious.
Marie-Luise (29)
Johannes (26)
Frederike (20)

Current Race Rank: 6
Current Route Rank: 4
Sie trampen. Sie fliegen. Sie siegen! Vielleicht.

Flamingos sind majestätische, nachtaktive Raubvögel, die... ach vergesst das, das sind EULEN. Zurück zu Flamingos:

- hochgradig qualifizierte Hitchhiker (besitzen einen Atlas)

- können auf einem Bein schlafen (nicht an Tankstellen!)

- fähig, ganz viele Alliterationen mit f zu finden: faltenfreie Flamingos, federleichte Flamingos, flugunfähige Flamingos, fantastische Flamingos, furchtlose..


Ticker messages


Team Owner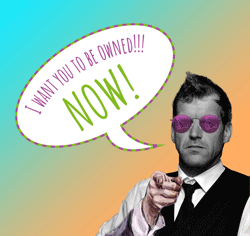 No Owner yet.
You can be a Owner after the donation process has been started!
Team Sponsors
Anna aka Barbie
Liebe Flamingos,

Go Go Go! Rockt die Straße und gewinnt das Ding! Ich hab gehört, mit 3er Teams geht das besonders gut. Und ich freue mich, dass wenigstens 1/3 Schnapshase dieses Jahr am Start ist. Wäre jetzt gerne auch bei euch :) Ich hoffe, Hasi geht\'s auch gut und ihr füttert ihn gut mit Pfeffi.

Liebe Grüße aus Russland

Anna aka Barbie

P.s. ich würde mich sehr über eine Postkarte freuen und habe noch eine kleine Challenge für euch: und zwar ein Foto mit allen von der (vor-)letzten Route, wo ich und Marie dabei waren + Hasi + unsere großzügigen Sponsoren Flying Lotus (bzw Rest) + Albatros


Die mit "pretty flamingo" musikalisch groß Gewordenen Gabi und Andreas
Yes, you can ...

... fly.

Hasi geht es gut
Gabi, Andreas und der Wodkahase
Herzlichen Glückwunsch zu eurer tollen Platzierung.

Grüße an den Flamingo.
Hans-Martin
Weiter gute Reise und gaaaaanz viel Spaß!
HeckMc
Liebe aus Vechta <3 Lasst euch nicht einfangen !!
Leinöl Richie
Hello!

Is it me you\'re looking for?

/mh
Michi Hm
Da ist noch Luft nach oben!! Go go go!!

It\'s still a race!
ÄÄÄÄNDY
Ich wünsch euch einen guten Flug, ihr Flamingos <3

P.S. Danke für den Hut ;)
2 Anonymous Sponsor(s)
You can be a Sponsor after the donation process has been started!