Moatramps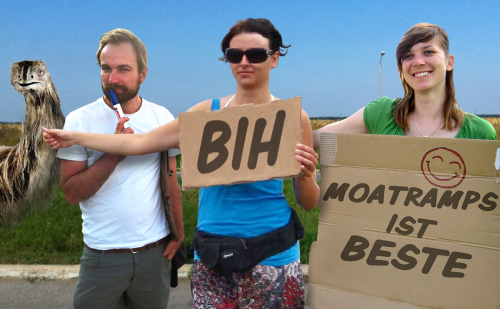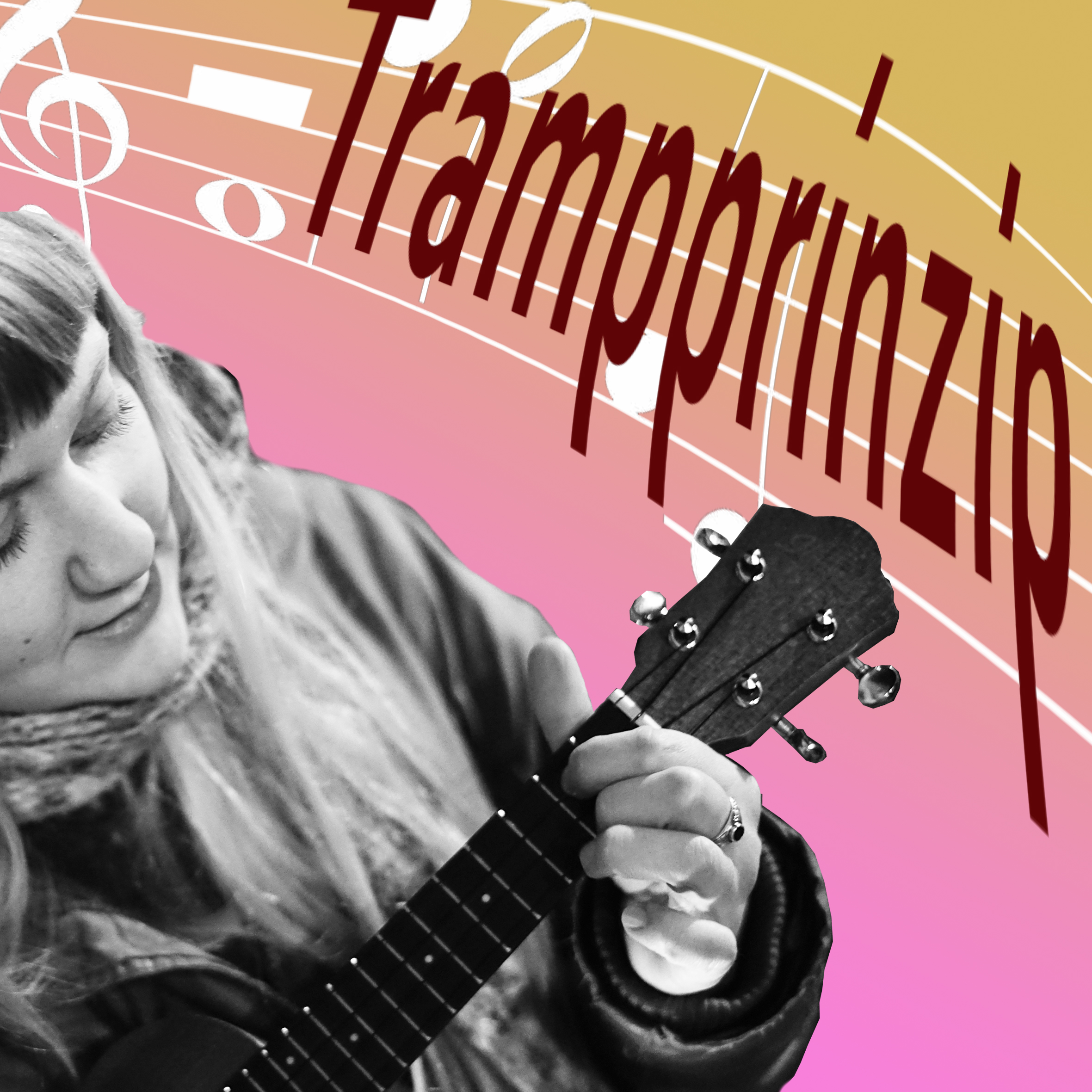 How far would you go to win a stage?
Auf einem Bein springend mit Hula-Hub Reifen um die Hüfte kreisend sitzend mit ner Augenklappe Autos anhalten... ganz normales pro-aktives Trampen halt. Teile des Teams würden sogar Essen und Getränke ausschlagen.... Diese moralische Entgleisung muss aber noch im Team-Plenum diskutiert werden. Unsere Geheimwaffe sind die kostenlosen Decken die wir verteilen. Aber nicht weitersagen sonst kommt ihr ins Schwitzen ...oder uns gehen die Decken aus.
What shouldn't be missing in your hitchhiking-backpack?
Aspirin, wir sind ja keine 21 mehr. Hängematte, Kartenspiel, Zugticket nach Bosnien Sonnencreme (Siehe Kommentar Oma) Bier vom Fass aus der Flasche. Eigener-Mehrweg Coffee-To-Go Becher mit Eiskaffe drin! Selbstverständlich werden wir hier nicht alle Geheimwaffen veröffentlichen, die uns den sicheren Sieg einbringen werden. Das habt ihr euch wohl so gedacht! PAH! :D
Your Grandma's opinion:
"Mei wenn es sein muss... aber immer schön mit Sonnencreme einschmieren. Und vergiss das Essen nicht, mein Kind."
You are ...
... hardcore experienced hitchhiking professionals
How do you imagine your final arrival to Boracko Jezero?
In Decken eingewickelt reiten wir auf Albatrossen fliegend ins Ziel. Ungebräunt genießen wir den Moment in dem wir unsere Rucksäcke auf den Boden werfen und die Schmerzen in den Schultern nachlassen. Wir setzen uns in den Biergarten mit einem Bier vom Fass und erwarten die Ankunft des zweit-schnellsten Teams. Denn eins ist klar. Moabit äh Moatramps sind Beste!
Josephin (32)
Christin (32)
Johannes (33)

Current Race Rank: 2
Current Route Rank: 1
Die 3 Fragezeichen aus Moabit. Also eher Ausrufezeichen weil Beste und so.

So wie beim Moa-Vogel dachten auch alle die Moatramps wären im Ruhestand und ein Relikt aus der Vorzeit. Sie sind keine 21 mehr aber die Zahl bedeutet Ihnen immer noch etwas. Die Musketiere haben sich aber nur unter ihren Decken versteckt. Durch die Bluetooth- und Zeitreisefunktion der Decken konnten Sie wieder ein paar Jahre zurück reisen und auch im gesetzten Tramp-Alter noch einmal nach dem Heiligen Gral des Trampsports greifen. Dem Albatros.

Josi managed die Planung, um erfolgreich abzuschließen. Jo kümmert sich systematisch um die Energie im Team und Christin arbeitet daran die sozialen Standards hoch zu halten.

Die Moatramps ist eine frisch geformte Superband mit Mitgliedern von vergangenen Mega-Acts. Ihr kennt sie wahrscheinlich besser als sie sich untereinander! Aber Sie werden sich kennenlernen und dann kennen Sie sich auch!
Ticker messages


Team Owner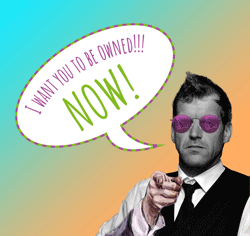 No Owner yet.
You can be a Owner after the donation process has been started!
Team Sponsors
Andi aus Neukölln
have a good time for good
Andy Heßlinger
ROCKT´s dess Ding! EINTRACHTliche Grüße
Bitbasti
Viel Spaß.
hitchheike
Hut ab! Der Sieg ist nah.... crazy!

diesmal Kaffee intravenös? ;)
Juana
Viel Spaß ;-)
Kallasch& Gäste
Das Spendenglas im Kallasch& hat 60 € ergeben. Lets go Sea-Watch. Auf ein Bierchen im Moabiter Barprojekt.
Kamilla
Passt auf euch auf, ihr schafft es! ??
Nora
Der Weg ist das Ziel! Viel Spaß und trampt Moabit zum Sieg :)
Sabina
100000 Thumbs up!!!
Stephie
Passt auf euch auf und habt ne Menge Spaß :*
Steve
Bussi aufs Bauchi
Troebitzer Kollegen
\"Ausgleichszahlung\" für das Verwarngeld- Viel Spass-
You can be a Sponsor after the donation process has been started!