Timon und Pumbaa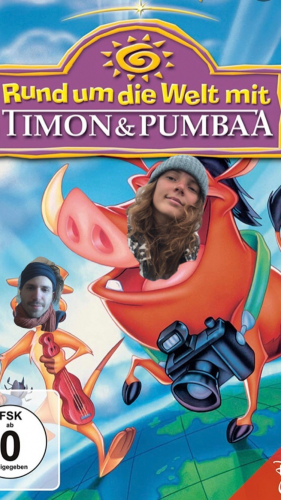 How far would you go to win a stage?
Unsere Geheimwaffen sind so geheim, dass wir auch noch nicht wissen, dass wir sie haben und EUCH verraten wir sie NICHT :P
What shouldn't be missing in your hitchhiking-backpack?
Julez: eine Kerze, Nähzeug und Panzertape Timon: auch Panzertape, Ohropax, dem Bild zu Folge eine Ukulele??
Your Grandma's opinion:
---
You are ...
... hobby-hitchhikers
How do you imagine your final arrival to Udënisht?
Bananenkostüm - gelbes Auto, was sonst?
Timon (27)
Julia (23)

Julez muss sich anlässlich dieser einzigartigen Möglichkeit in Pumbaa umbenennen.

Chronisch positiv, immer ein bisschen zu vertrauensvoll mit dem Motto: "das wird schon irgendwie klappen" ist Julez auf den Straßen unterwegs, Wir starten einfach mal gemeinsam und schauen was auf uns zukommt. Timon muss sich schon wieder an eine neue Erscheinungsform von Pumbaa gewöhnen, sieht dem Ritt aber enschlossen in die Augen und hofft insgeheim, dass sein vorsichtiges tänzeln schließlich zum ausladendem Tanzen wird.
Ticker messages
No messages sent yet...
Team Owner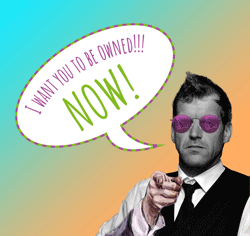 No Owner yet.
Become this team's TeamOwner!
Team Sponsors