Ultimate Racing (UR)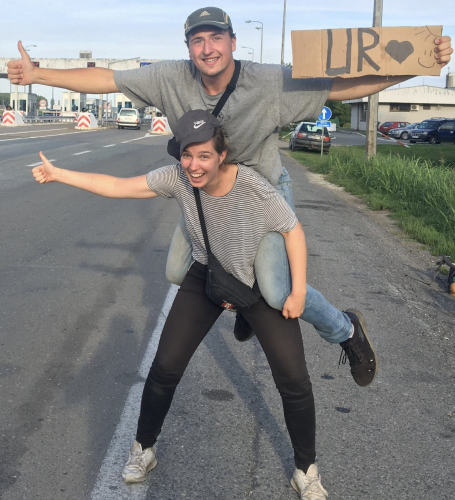 How far would you go to win a stage?
We would invest significant time, effort and resources in actively hitchhiking which includes networking with people, being resourceful, staying physically fit, planning routes effectively, and consider unique approaches like adopting a puppy on the route and providing a red carpet for the drivers except walking which is not a option.
What shouldn't be missing in your hitchhiking-backpack?
There will always be enough food to keep up the mood and a towel, because as everyone knows, a towel is the most essential item for any hitchhiker in the galaxy.
Your Grandma's opinion:
Dear [Your Name], I hope this letter reaches you in time before you embark on the hitchhiking race through Europe. First and foremost, I want to express how much I love you and how proud I am of you for taking on this adventure. It's truly impressive that you have the courage and curiosity to seek out new experiences and explore the world. However, I also want to share my concerns, as it's in my nature as your grandma to worry about you. Hitchhiking can sometimes be unsafe and unpredictable. Please be careful and prioritize your safety. It's important to always listen to your gut feeling and intuition. Trust your instincts and use your judgment when it comes to choosing which drivers to ride with and where you stay. Don't forget to keep in regular contact with me so that I know you're safe and sound. I'll be thinking of you and supporting you as you travel through Europe. I hope you see this journey as an opportunity to embrace different cultures, make new friendships, and create unforgettable memories. Also, remember to take care of your basic needs such as getting enough sleep, eating healthy, and taking breaks. Look after yourself and stay vigilant. I trust that you'll make wise decisions and take care of yourself. I'm excited to hear all the stories you'll share with me when you return. You're a wonderful person with a big heart, and I know you'll approach this journey with openness and respect. Take care, my dear, and enjoy every adventure that life has in store for you. With all my love, [Grandma's Name]
You are ...
... hobby-hitchhikers
How do you imagine your final arrival to Nea Karvali?
1. Energetic Reception: As UR arrives at the finish line in Nea Karvali, Greece, there would be an outpouring of excitement and energy. Fellow participants, organizers, and supporters would gather, cheering and clapping to welcome them. The atmosphere would be filled with a sense of accomplishment and camaraderie. 2. Team Recognition: The organizers or event officials would take the opportunity to recognize UR's achievement. They would offer congratulatory remarks, praising UR's hitchhiking skills, teamwork, and perseverance throughout the journey. 3. Honor and Appreciation: In recognition of UR's outstanding performance, the organizers and fellow participants would express their admiration and appreciation. They would acknowledge UR's accomplishment of being the first team to arrive, covering the longest distance, or completing the journey in the shortest time. UR would be commended for their dedication and success. 4. Media Attention: Given the notable achievement of UR, the media would likely be present to capture the exciting finish line moment. Journalists, photographers, and TV crews would seek interviews with UR members, organizers, and even fellow participants. This media coverage would help spread UR's story and adventures on the way to Nea Karvali to a wider audience, highlighting their accomplishments. 5. Team Interaction and Celebration: After the formalities, UR would have the opportunity to interact with other participants and attendees. They could exchange stories, insights, and travel experiences with other teams, fostering a sense of community and mutual admiration. The atmosphere would be one of celebration, with laughter, high-fives, and shared memories, emphasizing UR's exceptional performance. 6. Reflective Moments: As the excitement settles, UR would have time to reflect on their journey together. They could savor the sense of accomplishment and the memories they created as a cohesive unit. It would be a moment of pride and fulfillment, appreciating the challenges they overcame as a team in the context of the race and their remarkable achievements. 7. Relaxation and Recovery: Finally, UR would have a chance to rest and recover from the potentially demanding and exhilarating journey. They could take some time to relax, share their favorite moments, and relish in the bonds they formed during their hitchhiking adventure to Nea Karvali.
Tassilo (26)
Kristin (23)

Current Race Rank: 4
Current Route Rank: 1
1. Define and understand your goal.

2. Select the members and assign roles & responsibilities.

3. Appoint the general tasks.

4. Set expectations and guidelines.

5. Measure and review.
Ticker messages


Team Owner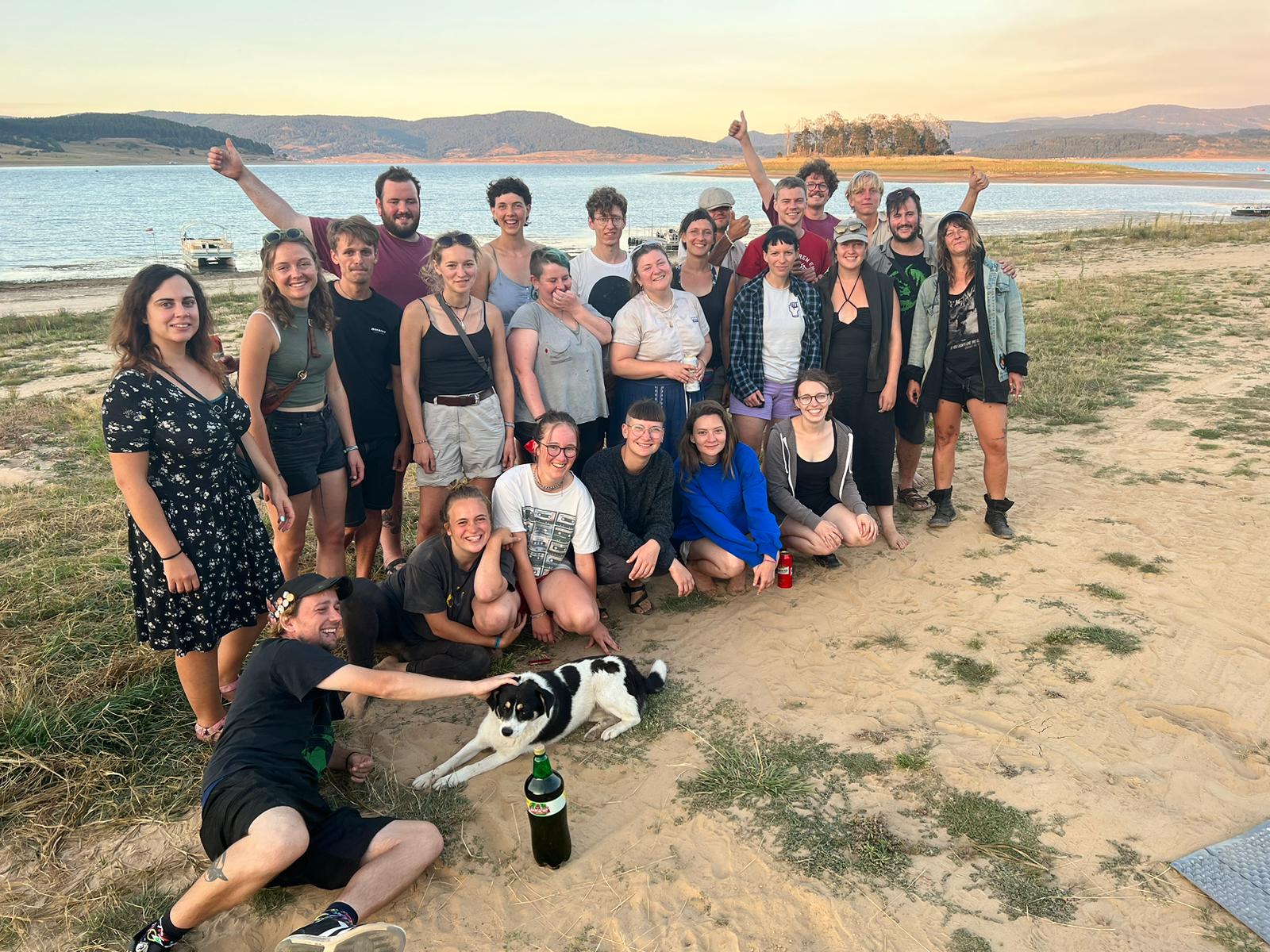 Hercules
Welcome to tent pitching training day! Since Tassilo proved himself as a very professional tent-unpitcher, you can show all your skills today at the street. Therefore your task for the last stage is: Have at least 3 different lifts to Nea Karvali, minimum distance for each lift is 3 km.

At each of your hitchhiking spots you have to pitch your tent and you only can unpitch your tent, when you have the next lift. Make prove of pitching and unpitching your tent at the Liveticker (photo + gps location). One prove needs to be a video.
Team Sponsors
Pille
That\'s just the test. Good luck in the race.
PMS
Totti&Maya