Grazien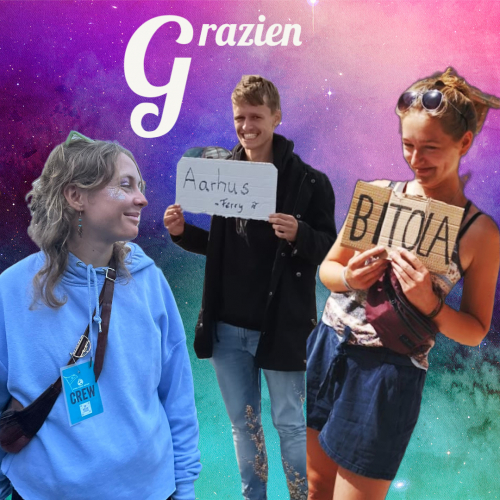 How far would you go to win a stage?
Trampen gegen Psychoanalyse
What shouldn't be missing in your hitchhiking-backpack?
Milchschäumer für den Cappucino am morgen, Gesamtwerk der Traumdeutung von Freud, Saure Gurken Wasser für den Elektrolythaushalt
Your Grandma's opinion:
Was wollt ihr machen? Trampen? Hat das was mit diesem Donald Trump zu tun?
You are ...
... hobby-hitchhikers
How do you imagine your final arrival to Nea Karvali?
Im Rentnerbus in dem "griechischer Wein" rauf und runter gespielt wird.
Enja (23)
Daniel (23)
Pauline (23)

Current Race Rank: 28
Current Route Rank: 10
"Psycho" ist nicht nur unser Studiengang. Der Name ist Programm!
Ticker messages


Team Owner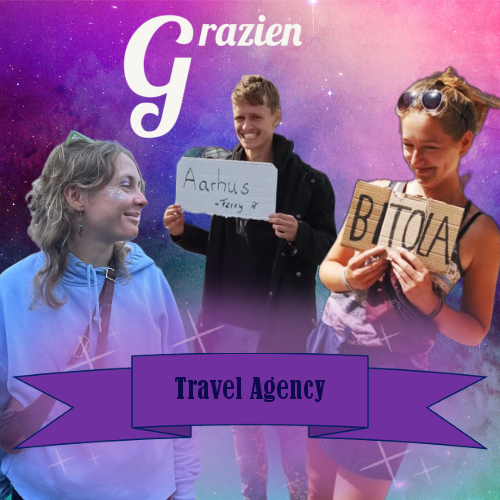 First customer
Welcome to Grazien Travel Agency!

You're striving to become a 5 Star-Travel Agency. To prove your skills your lucky task is to organize my welcome – service includes welcoming delegation, welcome present and hitchmate(s) for the last two stages. The place to be will be Kostandovo train station Monday noon or (extra service by extra slow hitchhikers) Sofia Business Park Sunday evening (changes possible).

In the meantime feel free to practice your skills helping your route with tasks with regard to accommodation (tent), catering (beer) and transport (lifts) and document it in the live ticker. They will be very thankful.

See you soon! 🙂
Team Sponsors
PME
?