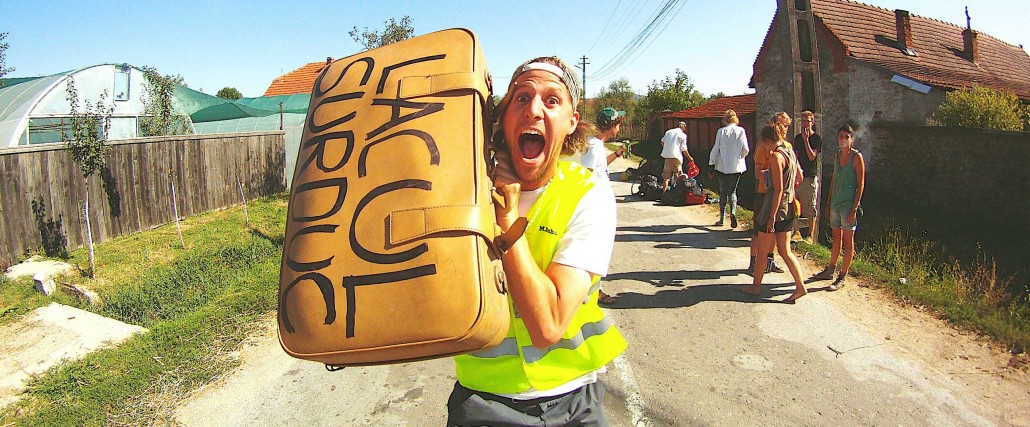 Görlitz in the very east of Germany is going to be the perfect starting point for hitching of to Romania.
The first Görlitz route will lead you to beautiful northern Bohemia. After the first days in Czechia you will follow the carpartian mountains – including the famous High Tatras (remember to bring warm stuff)-  eastwards until you will meet your friends from the other Görlitz route in eastern Slovakia. You will enter northern Transylvania via Hungary and will finally meet all of the other Hitchhikers in Bontida.
On the second Görlitz route, your Hitchhiker's Guide to Transsylvania will lead you through very interesting places. It is the most northern route on Tramprennen 2019 and will first lead you all the way through southern Poland. After that, depending if all of you will have the required documents, you will either travel into southwestern Ukraine (featuring the Krai National Park) or, in case that you do not have the documents, you will hitch your way into Transsylvania through beautiful eastern Slovakia and Hungary. In this second case, you will also do an excursion deeper into Transsylvania, to historic Siebenbürgen, before you'll turn back to meet all the other crazy hitchhikers in Bonțida!
The other starting point is going to be a small village called Bad Grönenbach in the southwest part of Bavaria, the Allgäu. Here at the campfire next to a small lake will be the perfect place to get in touch with your following route-mates and get the Tramprennen-feeling going. The route will first lead you to the beautiful mountains of Austria and Slovakia. After that you will see the beautiful nature and lakes of central Hungary just before turning into Romania – or if you will Transylvania. You will cross explore beautiful Austro-Hungarian-inspired cities, stunning landscapes, culture and history. As the most southern route, in historic Siebenbürgen you will also travel the furthest into the Carpathian Mountains and the unique natural and cultural heritage of this part of Romania before heading back to Bontida for our final destination and ceremony!