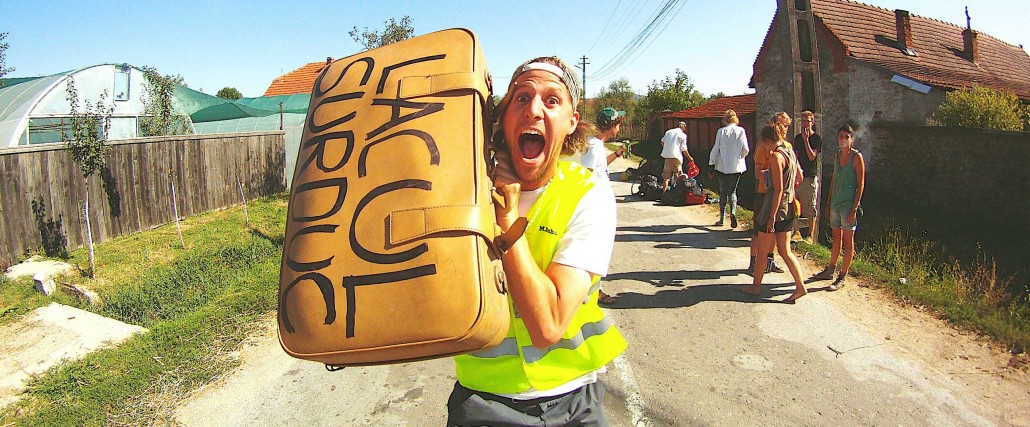 Welcome to Tramprennen 2018.
From 4 starting points: Hamburg, Erfurt, Zürich and Graz finally we are heading to the Balkans again. Time to thaw your frozen limbs from last year. You are curious about what to expect from this year's routes? Here you find some short teasers. The exact route including each stage, you will receive at the premeetings at the respective starting points.
One thing mentioned: Each route is leading you through small villages and bigger cities crossing the most beautiful landscapes South-East Europe has to offer.
Hamburg
This year's longest route will take you from Hamburg to Bosnia. In six stages? Yes we are serious – Let's go! What might sound a little crazy, is possible for sure. You just need to take into account that the stages might be longer than usual. Here, experienced hitchhikers get their money worth. Straight through Germany travelling through Hungary this route is going to the Balcans. On the banks of beautiful Balaton lake the two Hamburg routes will meet, before heading to Bosnia via Serbia or Croatia and thereby reaching the final destination Kamp Boracko Jezero.
Erfurt
Since Erfurt caught everyones heart last year, it directly qualified as another starting point for Tramprennen 2018 – this time for travelling southern Europe and the routes have plenty to offer. Interesting culture, pretty nature, lakes, mountains, pyramids – take pot luck. For exchanging first experiences, the routes will meet in Hungarian Gyékényes, situated at the border with Serbia. Subsequently, Erfurt routes will take you along stunning spots of the Balcans to Kamp Boracko Jezero.
Zürich
Hey Switzerland – long time no see! Even better, that we managed to grab a fluffy place for the premeetings directly at the banks of Züri-lake. Continueing with fantastic views: passing the ridge of the Alps to the East, one route Northern-wise, one Southern-wise, until they meet again in beautiful Triglav Nationalpark in Slovenia. After visiting the two loveliest cities of Bosnia and Herzegovina final destination Kamp Boracko Jezero is ready for take over.
Graz
Choosing Graz as a starting point you make a decision for the most Eastern and most Southern routes at the same time. You will pass lots of breathtaking mountain formations and lakes. One of them is the great Perucac-lake at the border of Bosnia and Serbia. An interesting and history charged region, which will also serve as the place, where the two Graz-routes will meet. By doing a small extra round through Durmitor Nationalpark in Montenegro (Bring an extra sweater!) the routes will lead directly to the final destination of this year's Tramprennen: Kamp Boracko Jezero.