Funky Schnitzel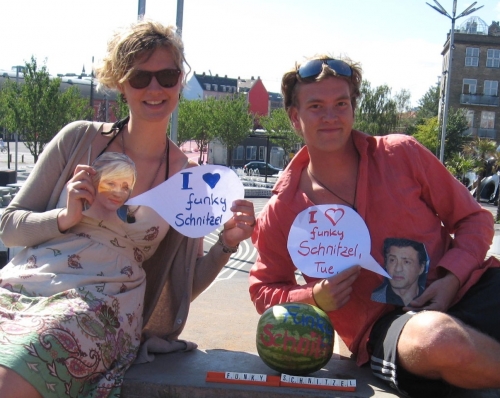 Two weeks through Europe by thumb. Why?
---
Why should a lift take us along?
---
Our best Autostop-experience so far
---
Our goal for the race
---
For a Donation we would...
---
Tue Gonzo Elmann (34)
Tina (31)

Current Race Rank: 18
Current Route Rank: 3
Dansk version nedenunder

This team will be uniting the forces of two Amazing Creatures, one being The Perfect Male Body - Tue Gonzo and the other will be Her Divine Awesomeness - Tina Mansius.

Together we are: FUNKY SCHNITZEL!

Set on this planet with the sole purpose of winning Tramprennen 2012 and to kick the arsch of Malte Dödel.

With Tue being one half of the internationally famous franchise from last year: Funky Toilet, and Tina having the Thumbability of 10 greek gods, there is really no way for this to go wrong.

So support us in this wonderful race, which we will try to make as fun and filled with stories as possible, and even more important: Help us fulfill the goal of providing clean drinking water for the North Bihar region of India!

Whoop Whoop!

-The TuNaTeers!

Hejsa Allesammen

Du kigger i øjeblikket på profilen for det überfantastiske hold: Funky Schnitzel, og ikke alene er vi klart det hold med det fedeste navn, vi har osse blafferevner der stiger op igennem skyerne!

Så hvis i nyder at foretage jer ting i godt kan lide, så er Funky Schnitzel lige noget for Dig!

Giv endelig en skærv for at støtte den gode sag, og hjælp os med at gøre Blafferræset 2012 til en rejse fyldt med gode historier, men også til en succes for beboerne af North Bihar området i Indien.

På forhånd mange tak for hjælpen

-T'N'T Tue & Tina ;)


Ticker messages
No messages sent yet...
Team Owner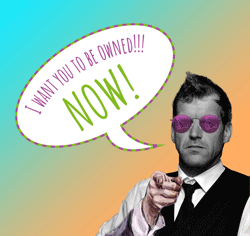 No Owner yet.
You can be a Owner after the donation process has been started!
Team Sponsors
You can be a Sponsor after the donation process has been started!