Reisegruppe Veteran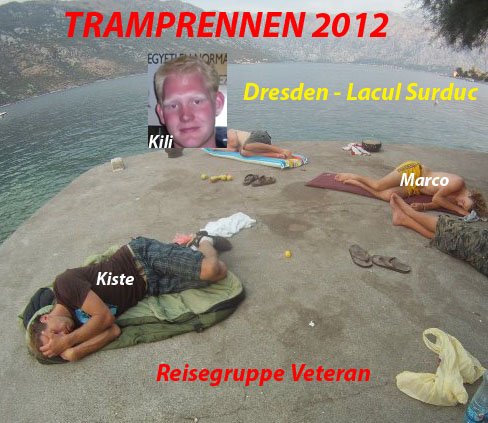 Two weeks through Europe by thumb. Why?
---
Why should a lift take us along?
---
Our best Autostop-experience so far
---
Our goal for the race
---
For a Donation we would...
---
Marco (32)
Kiste (44)
Kilian (36)

Current Race Rank: 37
Current Route Rank: 7
Was soll zu diesem Team eigentlich noch geschrieben werden?

Der Tramprennveteran Kiste (U40) verlässt sich wie im letzten Jahr auf die Qualitäten von Youngster Marco alias Piggeldy, verstärkt allerdings in diesem Jahr von keinem Geringeren als der Bad Wünnenberger Tramprenn-Legende Kili.

Mit dieser Verpflichtung ist das Dreamteam endgültig perfekt, ein Trio Infernale, dem wirklich niemand mehr an einer Raststätte oder an der Landstraße widerstehen kann. Es sind die drei, die jeder mitnehmen möchte. Und wenn man sie erstmal im Auto hat, dann will man sie auch bis ans Ziel bringen!

Sie vereinen die Erfahrung von neun erfolgreichen Tramprennen, drei 60-h-Rennen, der Costume Competition und bringen es zusammen auf mehr als 100 000 getrampte Km alleine in den letzten drei Jahren.

Wer sich jetzt fragt, warum sich drei so gestandene Tramper zusammen tun, um als reines Männerteam durch Polen und die Ukraine nach Rumänien zu reisen, der bekommt eine einfach Antwort: Gewinnen langweilt sie. In Kombination mit einer Frau wären sie alle nur durch sich selbst zu schlagen, so aber bringen sie Spannung ins Rennen und Lebensfreude pur auf die Straße!
Ticker messages
No messages sent yet...
Team Owner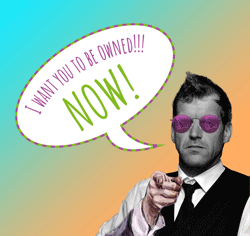 No Owner yet.
You can be a Owner after the donation process has been started!
Team Sponsors
You can be a Sponsor after the donation process has been started!