GMYTWN Racing Team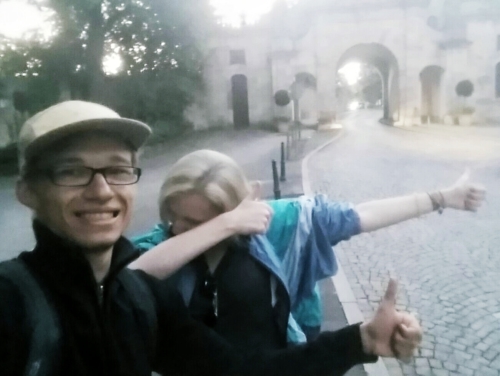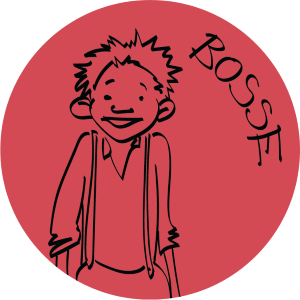 How far would you go to win a stage?
Alles kann nix muss.
What shouldn't be missing in your hitchhiking-backpack?
Backgammon, Brillenputztuch & FUN FUN FUN
Your Grandma's opinion:
Kind, bekommst du auch genug zu essen?
You are ...
... bloody beginners
How do you imagine your final arrival in Tsigov Chark?
So pünktlich wie die deutsche Bahn.
Daniel-Michael (27)
Sabine (23)

Current Race Rank: 20
Current Route Rank: 4
Gude,

Das beste Team aus GMYTWN aka Fulda City startet ins Rennen! Wir mischen richtig auf wie Betonmischer.

Trotz mangelhaften Lateinkentnissen hoffen wir, dass wir uns trotzdem verständigen können.

Ab einer Spende von 19,99€ schicken wir euch einen exklusiven Livebericht (inklusive Autogramm) in Form einer Postkarte (sofern wir eure Adresse bekommen).

Mit dieser Aktion sagen wir dem Kommerzteam Goldhaufen und ihrem überzogenen Preis für eine Postkarte vom Rennen den Kampf an! (es ist nicht alles Gold, was glänzen tut)

Tschö mit Ö, Tschau mit AU und Servus mit US

Bine und Daniel-Michael

Damit wir noch näher an unseren Fans sein können, sind wir auch auf instagram: @gmytwn_racingteam
Ticker messages
Team Owner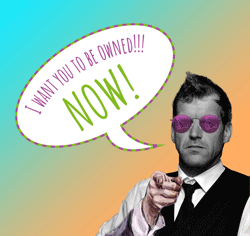 No Owner yet.
You can be a Owner after the donation process has been started!
Team Sponsors
Flo
sau gut!
Lift aus Österreich
Gute Weiterreise!
Spende
Herzlich Grüße und eine gute Zeit!

Wir erhoffen 2 Ansichtskarten:)
You can be a Sponsor after the donation process has been started!