Viva con Pugua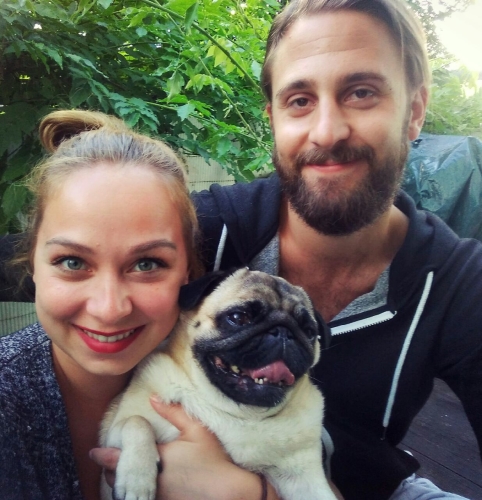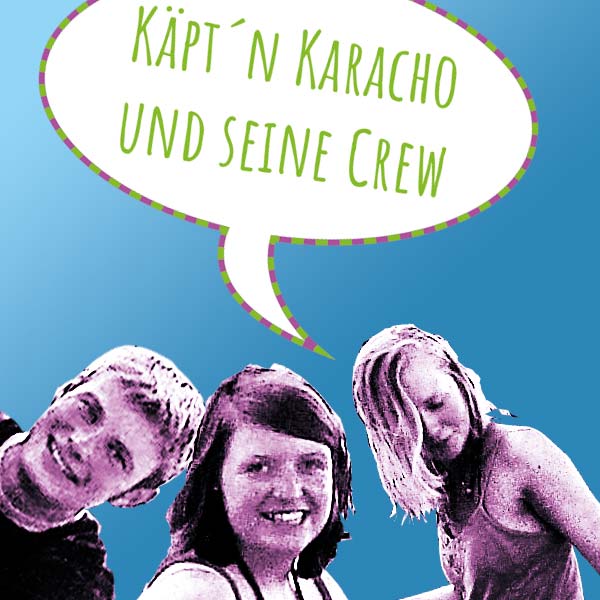 How far would you go to win a stage?
Bis nach Litauen.
What shouldn't be missing in your hitchhiking-backpack?
1. Annika's superleichter Schlafsack, den sie ganz alleine gekauft hat und auf den sie seltsamerweise sehr stolz ist. 2. Zara's zweckentfremdete Autospiegel-Würfel-Dinger, die sie sich irgendwann aus dem Keller geklaut hat. 3.Frederick's Ohropax, gegen nächtliche Baumsägereien.
Your Grandma's opinion:
Die eine weiß es nich, die andere hat verboten, dem Opa davon zu erzählen, weil der sonst durchdreht :) Zara's Oma ist ein Einhorn, die redet nicht.
You are ...
... hobby-hitchhikers
How do you imagine your final arrival to Baltieji Lakajai?
Die Menge tobt. Fremde Menschen liegen sich in den Armen, gestandene Männer weinen vor Freude, Kinderaugen strahlen. Eine kühle Bierdusche erweckt neue Lebensgeister. Im Hintergrund taucht die untergehende Sonne die Welt in ein triumphierendes Gold.
Annika (29)
Frederick (32)

Current Race Rank: 4
Current Route Rank: 1
Mops. Mann. Frau.

Zara. Frederick. Annika.
Ticker messages


Team Owner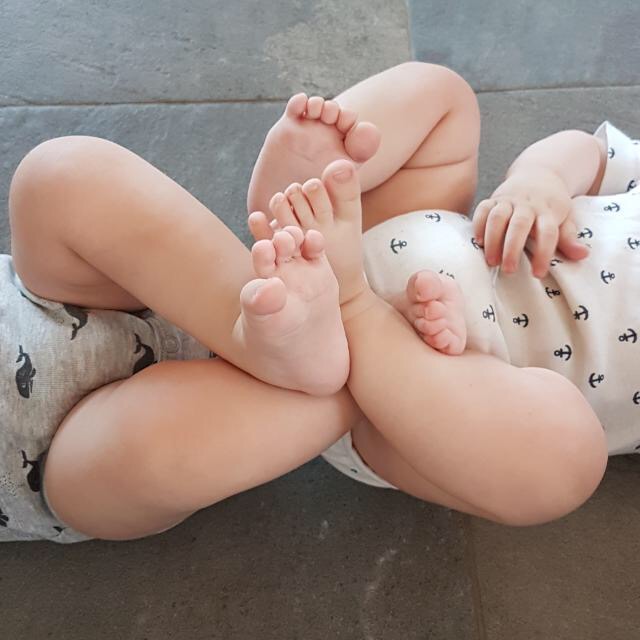 Henry & Oscar
\"Unser erstes Team haben wir uns bereits mit im Alter von einem Jahr gekauft\" Henry & Oscar - Eigentümer der New York Yankees, 2045
Team Sponsors
Annika's Oma
In Bocca al Lupo
danielle
Mutig aber gut! Viel Spaß unterwegs und am Ziel!
Der Alte
Anni, Freddy und Zara!

Ich wünsche Euch viele nette Menschen, die euch auch mitnehmen auf dem Trip! Seid vorsichtig und wachsam und passt auf euch auf!

Regelmäßige Updates und Bilder über WhatsApp!

Der Alte
Hanni und Detlef
Bis bald ihr Zwei. Viel \'Spaß\' noch!
Jonas und Caro
Viel Spass und viel Glück auf eurer Reise!!!!!!!!!!!
Lukas Mohr
Servus Ihr drei :)

Hab weiterhin viel Spaß und kommt gesund heim!
Maikel
Passt mir gut auf Zara auf. Viel Spaß!
Mümo
Ihr rockt das Ding.

Der Weg ist das Ziel.

Love Mümo
Nadine Katharaina
Anni, Zara and Fremo: GO GO GO!!!

https://www.youtube.com/watch?v=MZsps63Z8GA

I wanna see you win this shit!


Olle-2
Einfach großartig, diese Idde. Gutes Gelingen, vor allem für Zara.Olle-2
Sascha
Der Weg ist das Ziel ;-)
Schmidte
Bei so vielen Fahrten einen ordentlichen Lauf gehabt! Einfach nur sau gut gemacht!
Stefan W. aus R.
Geht nicht gibt es nicht.
Yagi
Frau, Mann, Mops: viel Spaß und Spenden, gebt auf euch Acht und tolle Menschen wünsch ich.
You can be a Sponsor after the donation process has been started!